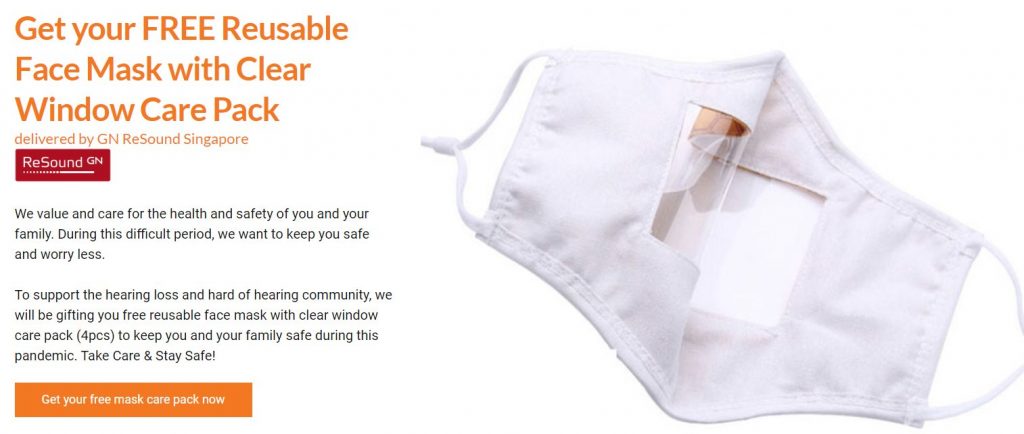 ReSound Singapore: We are committed to helping you Hear More, Do More, and Be More.
These challenging times have highlighted, more than ever, the importance of being connected to our loved ones – while also staying socially distant to be safe, and healthy. For those of us who face difficulties with hearing, wearing regular masks can be a hindrance to communication.
Therefore, to show our appreciation and commitment to our end-users, we are giving out complimentary packs of 4 face masks with clear windows!
These are available to the hard of hearing community residing in Singapore only.
Register below:
4415 Total Views
3 Views Today