Which type of hearing aid is right for you?
We provide more than 100 types of hearing aids which are available in a variety of styles. Each type of hearing aid is designed to meet different cosmetic preferences and address different levels of hearing loss.
Brands available:
Our hearing care professionals will identify the type of hearing aids best suited for your specific hearing needs. Price of the hearing aids covers manufacturer warranty and lifetime tuning (UP $200 per session), cleaning and reviews from our 5 hearing centres.
They are also known as Receiver-In-Ear Hearing Aid (RIE).
Features:
For mid to moderately severe hearing loss
Hearing Aid is virtually unnoticeable when worn
Battery life: 5-14 days with 8 hours of daily usage
Denmark Battery operated device: Resound LiNX
Budget: SONIC Cheer
Denmark Rechargeable device: Quattro LINX 3D
Manufacturer warranty up to 4 years
Behind-the-ear style hearing aid transmits sound through a tube to either a custom earmold, or a dome that rests at your ear canal. These hearing aids are considered ultra power hearing aids.

Features:
For severe to profound hearing loss
Battery life: 21 days with 8 hours of daily usage
Denmark device: ENZO Super Powered
Manufacturer warranty up to 3 years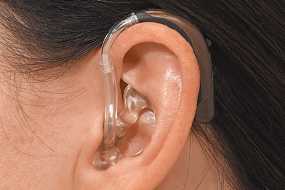 Like Canal-style hearing aids, these tiny hearing aids are custom made to fit inside your ear canal. Invisible In Canal hearing aids sit beyond the second bend of the canal.
Features:
Virtually invisible
For mid to moderate hearing loss
Dark colour designed to blend with the shadows of the ear
Battery life: 4 days with 8 hours of daily usage
Only available for premium models
Manufacturer warranty up to 3 years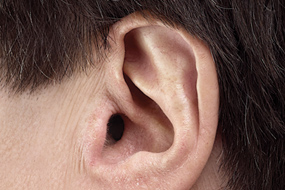 Have Questions?
Amazing Hearing Centre has more than 50 years of experience dispensing hearing aids in Singapore. Get a professional hearing consultation in our 5 branches islandwide.
9972 Total Views
2 Views Today