Do you qualify for the Pioneer Generation Package?
Read on for English and Mandarin infographics from Jurong Central's website!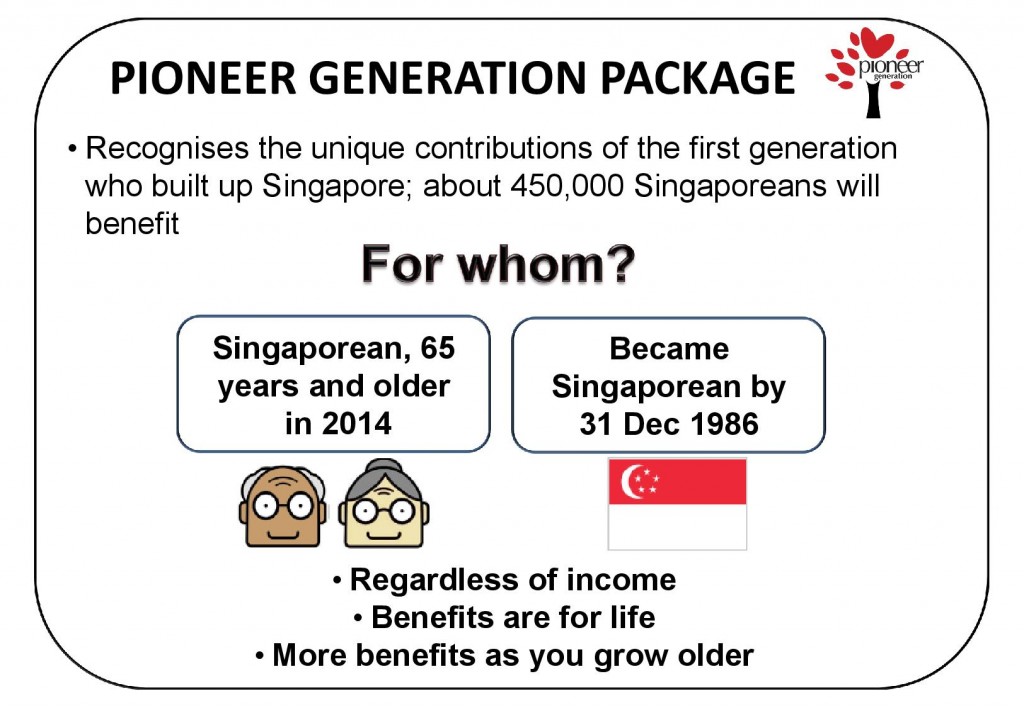 Information taken from: http://www.jurongcentral.sg/index.php/see-all/16-news/415-pioneer-generation-package-in-4-languages
All images here belong to: www.jurongcentral.sg – Go to their website for further information on the Pioneer Generation Package.
Other Websites
CPF Board
Overview/summary of Pioneer Generation Package
CHAS
Community Health Assist Scheme Website
Silver Pages
Singapore Silver Pages – Resources for the elderly in Singapore
Go back to our Current Promotions page here.
7326 Total Views
2 Views Today