Our Hearing Consultant: Ms Alesha Kao
Hearing Centre: #B1-02 Tiong Bahru MRT Station
Language spoken: English, Mandarin, Hokkien.
Alesha is our hearing consultant from central Taiwan. She relocated to Singapore 7 years ago. She joined us as a Hearing Care Consultant because it combines her greatest passions: Audiology, meeting people from all walks of life and helping people achieve their best quality of life.
List of Services available in Tiong Bahru Hearing Centre:
Otoscopy
Hearing Assessment
Apart from dispensing hearing aids, Alesha also dedicates herself to educating people about the impact of hearing loss and how best to care for their hearing.
As hearing loss treatment requires time and adjustment, she emphasizes personalized service through frequent follow-ups to ensure she can walk through the journey with every customer.
Her most memorable consultation experience was with Ms Su, who was born with hearing impairment and was not able to hear well for over 40 years. Hearing loss affected her professional life and mental health.
With Alesha's help, Ms Su teared up when she could finally hear 'real sounds'. This emotional moment has been engraved on Alesha's heart, and it has taught her to listen to every customer's story with compassion and empathy. Moreover, it has strengthened her desire to provide service from the heart so people can hear better and truly connect with the world.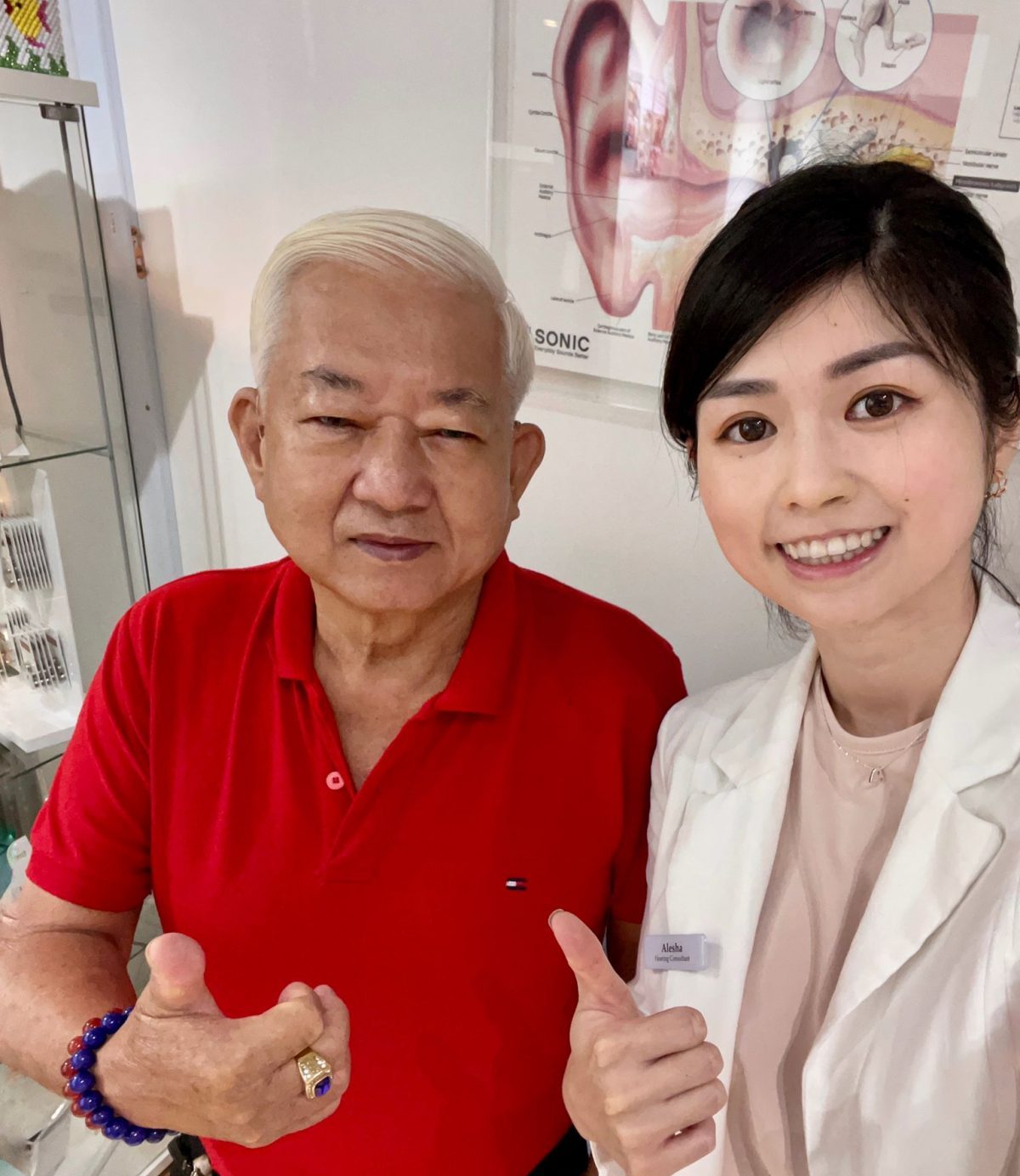 谢谢高小姐,新的耳机戴起来很舒服,和家人沟通轻松许多!我很满意👍🏻

175 Total Views

8 Views Today

I just wanted to inform Re-sound that I have been introduced to the model 7-Resound device and it has made a big difference in my life.
Alesha has also been excellent in explaining the features and workings of the device. She has done an fantastic job in helping me understand my hearing aides.
Peter Widel

171 Total Views

12 Views Today

I obtained my hearing aid at Tiong Bahru and is very satisfied with the service. The consultant Miss Kao is patient and helpful. She is very knowledgeable of the product. I highly recommend those in need of hearing device to seek her advice.

175 Total Views

9 Views Today
In her free time, Alesha enjoys hiking and yoga. She also spends time on handicraft like jesmonite art. She finds the artistic process very therapeutic and requires a lot of patience.
Feel free to reach out to Alesha to ask more information on hearing loss and how hearing devices can help you.
179 Total Views
4 Views Today